Say goodbye to hunger as you cross the threshold of the top restaurants in Daphne, Alabama, and surrounding areas. You can feast on your favorite fried, grilled, and sauteed foods and order a refreshing beverage to enhance your meals. If you're contemplating where to go for dinner, consider visiting the following establishments because they will all have you asking for seconds.
Boudreaux's Cajun Grill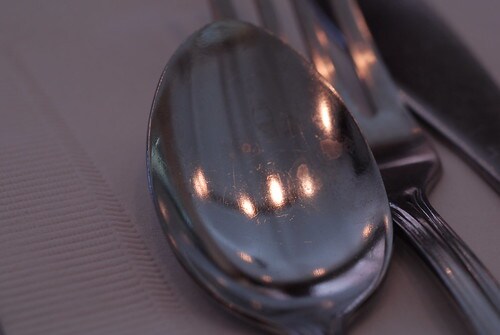 Image by holisticmonkey licensed by CC BY 2.0
Boudreaux's Cajun Grill specializes in flavorful cuisine you would usually find in Southern Louisiana. Quench your thirst with a signature cocktail, such as the Hurricane, a Bourbon-Street-inspired beverage, or the Bushwhacker, which combines vanilla ice cream and rum. For your appetizer, the spinach and artichoke dip and Cajun cheese fries are shareable for you and your dinner companion. You can also choose crawfish tails or blackened gator to set your taste buds on fire. Consider adding a shrimp or salmon salad, or you can taste the soup, such as the gumbo, as you prepare for the next course.
The selection of entrees includes an assortment of Creole favorites. Opt for one of the pasta dishes, which combine shellfish, vegetables, and spices in creamy sauces. Your meat options include a pork chop, grilled chicken breast, or steak. If you're in the mood for seafood, consider ordering a shrimp or oyster platter or try a redfish or fried catfish over rice. The handheld items on the menu consist of po'boys and steakburgers.
If you have room in your stomach after dinner, order some dessert. The key lime pie can satisfy your sweet tooth, while the beignets can remind you of a visit to New Orleans.
Meet with a friend for a late lunch or dinner at Boudreaux's Cajun Grille at 29249 US Hwy 88 in Daphne. The grille is open from 3 p.m. to 9 p.m. Wednesday through Saturday and 10 a.m. to 3 p.m. on Sunday.
Sunset Pointe at Fly Creek Marina
Sunset Pointe at Fly Creek Marina in Fairhope offers extensive food and drink menus with options that can fulfill your cravings. Begin your visit with an appetizer that features a small serving of chicken or seafood. Examples include crab meatballs, tuna nachos, and barbeque shrimp. You can order a salad that contains leafy greens with tuna, chicken, and shrimp. If you'd prefer a handheld item for the main course, consider a fish wrap, which engulfs fried fish and sauce into a tortilla. An alternative is a chicken sandwich (it has fried chicken in a spicy sauce).
Twirl your fork in Pop's Pasta (a fettuccine dish with lemon spicy tomato cream sauce and chicken or shrimp) for a slight change of pace. Seafood is also prevalent in other entrees, including the grilled shrimp and seared tuna dishes. The restaurant provides small servings for children if you want to bring the kids. From the bar, browse the selection of red and white wines, cocktails, and beers to find your preferred drink.
A table is waiting for you at Sunset Pointe at Fly Creek Marina, which you can find at 831 N. Section St. in Fairhope. The restaurant is open from 11 a.m. to 9:30 p.m. Monday through Sunday.
Baumhower's Victory Grille
Baumhower's Victory Grille is an ideal destination for lunch or dinner. If you're dining with a group, you might enjoy sharing the appetizers. Taste different wing flavors with the wing sampler, for example, or dip tortilla chips in cheese and salsa. The salad selections allow you to choose between romaine lettuce and baby greens, and you can drizzle your favorite dressing on top. Also on the menu is an assortment of wraps, sandwiches, and tacos. You can order chicken marinated in buffalo sauce with a brioche bun or devour two soft tacos that contain shrimp and chili sauce.
Opt for the classic burgers-and-fries combination for your meal, where you can eat a half-pound or third-pound patty with cheese, bacon, and other savory toppings. Chicken at Baumhower's Victory Grille materializes in the form of wings, tenders, or chicken and waffles, to name a few dishes. Try the grilled or fried shrimp options, or request a grilled white fish with rice if you're craving seafood.
Before visiting the restaurant, check the website to learn about the specials, such as Happy Hour and Girls Night Out. Also, the Victory Grill's website is a portal for you to order grocery items, including boneless chicken breasts and sauces.
Baumhower's Victory Grille is at 6880 Hwy 90 in Daphne. You can visit the restaurant from 11 a.m. to 10 p.m. on Sunday through Thursday and 11 a.m. to 11 p.m. on Friday and Saturday.
Soul Caffeine
Besides going to a restaurant for lunch or dinner, you can make a trip for breakfast to a local coffee shop, such as Soul Caffeine. As its name suggests, the establishment features dozens of caffeinated drinks that can wake you up and give you the energy to start your day. If you prefer a hot brew, order a cup of coffee, a cappuccino, or a latte. You can customize the size of your drink and request the addition of Espresso shots, cream, or milk.
There are cold drinks available, such as the Iced Americano. You can also opt for a signature drink, including the Nutella Latte, Salted Caramel, or Red Velvet. Do you prefer caffeine-free beverages? Then you're in luck because Soul Caffeine also offers hot chocolate and hot tea on the menu. Soul Caffeine won't let you go hungry. Purchase a muffin, bagel, or danish to munch on before your work shift begins. Consider ordering online to skip the morning rush.
You can find Soul Caffeine at 2004 US Hwy 98 Ste. B in Daphne. The establishment is open from 6 a.m. to 6 p.m. on weekdays, 7 a.m. to 6 p.m. on Saturdays, and 7 a.m. to 4 p.m. on Sundays.
Prepare for your next fine dining experience by visiting a restaurant in Daphne by using our list as a guide. Is there another establishment that locals love that you would like us to add? Don't hesitate to contact us to tell us about your top restaurant picks in the Daphne area. We'd be happy to update our selection. Also, check out Tameron Buick GMC's stock of new vehicles if you would like to drive to these restaurants in style.