Daphne, Alabama, is a beautiful family-oriented community along the Daphne Bay coast. Daphne is known as Jubilee City for the phenomenon of shrimp, crab, and other forms of sea life washing up on the shore. If you're looking to spend an enriching day exploring this town, we have the perfect itinerary for you. Here are a few highlights to consider including in your visit.
Wake Up With Beans & Brews
?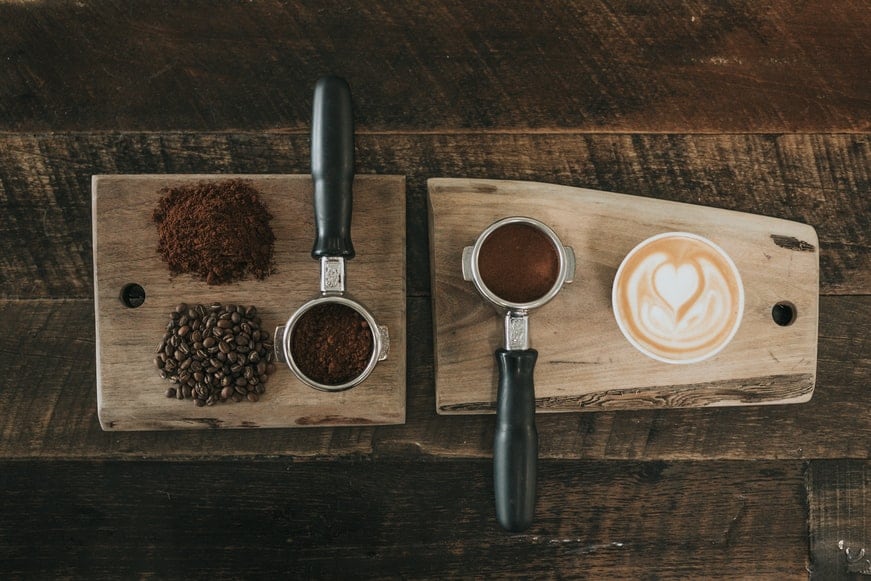 ?
Image via Unsplash by nate_dumlao
Beans & Brews is the place to be in Daphne for gourmet coffee drinks. This destination serves coffee in the morning and craft brews in the evening, delighting its customers all day long. You can order a simple brewed coffee or indulge in more decadent treats like an iced white chocolate mocha, frozen strawberry creme espresso, or frozen vanilla and honey cappuccino.
If you're not a coffee person, you might enjoy powering up for the day with a smoothie. Beans & Brews offers a wide selection of fruit smoothies. You can even add optional supplements like organic greens, micronutrients, wheatgrass, and protein.
Soak Up the Sun at a Local Park
Daphne offers a plethora of parks with outstanding outdoor amenities. Bayfront Park is a favorite for beach access. Here, you can stroll along the sand, fish from the pier, and even put in a kayak or canoe. From Bayfront Park, there's a boardwalk connection to Village Point Park Preserve at 27717 Main Street. This park offers additional beach access and walking trails.
The Village Point Park Preserve is also home to the historic D'Olive Cemetery and Jackson's Oak. This oak tree is 95 feet tall, and it once was used as a survey line marker on the Spanish Land Grant of 1787. According to local lore, General Andrew Jackson gave a speech to his army from one of the tree's limbs while en route to the War of 1812. An observation platform surrounds the tree, making it impossible to miss.
May Day Park at 100 College Avenue is another local favorite for families with children. This park offers beach access, a pier, restrooms, and a playground. The Daphne Dog Park at 8600 Whispering Pine Road is a must-visit if you need a dog-friendly play space for your furry friend(s). Intrepid adventurers who do not have pets in tow can head to the Gator Boardwalk at 29281 North Main Street, which offers ample alligator viewing.
Order a Locally Sourced Lunch
Treat yourself to an outstanding lunch featuring locally sourced ingredients at Southwood Kitchen. This restaurant offers "casual fine dining," where you can enjoy a comfortable atmosphere and gourmet dishes. Start with an appetizer like the Alabama crab dip, boutique oysters, or tomatoes and fresh mozzarella. The lunch menu includes entrees like pesto roasted salmon, beef tenderloin risotto, the Raines Farm bone marrow burger, and more. You can also explore the extensive wine collection as a finishing touch for your midday feast.
You can find Southwood Kitchen at 1203 U.S. Highway 98 Suite 3D. Lunch occurs at the restaurant on Tuesday through Saturday from 11 a.m. to 3 p.m.
Tour a Daphne Museum
Spend the afternoon touring a local museum to take in some of the unique flavors of Daphne. The American Sport Art Museum and Archives feature an extensive collection of paintings, sculptures, prints, photos, and posters that explore all things sport-related. With more than 1,800 pieces to explore, this is considered the vastest sports art collection in North America. The museum is on the United States Sports Academy campus at One Academy Drive. It's open to the public on weekdays from 9 a.m. to 4 p.m., and there's no admission fee.
The Old Methodist Church Museum of Daphne at 405 Dryer Ave. is another top local pick. Formerly known as the Daphne United Methodist Church, this is the second-oldest church in the county. The church was constructed in 1858 and is on the National Register of Historic Places. It still houses the original pews and original chandelier, but the chandelier now uses electricity. The church museum features many historical items, including period clothing, a silver-dollar bell, plus arts and crafts.
Visitors can also tour the adjacent cemetery. The earliest recorded burial in the cemetery took place in 1847, predating even the church. The Old Methodist Church Museum is open for tours on Wednesdays between 10 a.m. and 3 p.m. You must make a reservation to enter the museum.
Hit Jubilee Square
Jubilee Square at 6859 U.S. Highway 90 is an open-air mall with 40 stores to explore, so it offers a little of everything to its visitors. Though the mall does have a wide assortment of chain stores, there are also some unique boutiques.
Ooh LaLa is a trendy boutique store specializing in upscale women's clothing. This is the perfect place to shop for that spring sundress, summer romper, or festive holiday apparel. Neat details like wrap belts and ruffles abound. The mannequins are even styled with necklaces and earrings, making it easier than ever to put together the perfect look.
Brown Eyed Girl is another fun boutique in Jubilee Square. This store offers a wide range of women's apparel, and it sells casual clothing and special occasion outfits. The staff here strives to provide an attentive and personalized experience, so you'll have no trouble eliciting their assistance and opinions as you shop for the perfect find.
Enjoy a Waterfront Dinner
Wrap up your day in Daphne with a waterfront dinner at Boudreaux's Cajun Grill at 29249 U.S. Highway 98. The deck offers panoramic views of the bay and ambiance thanks to the cozy fire pits. The flavorful Cajun menu is full of distinctive delights. Get started with a fun appetizer like blackened gator, fried green tomatoes, or fried crawfish tails. Among the entrees, you'll find specialties like shrimp Creole, crawfish etouffee, voodoo pasta, wagyu sirloin, and smothered catfish.
Make sure you save room for dessert. With options like beignets, bananas foster bread pudding, and key lime pie, you won't be able to resist a little indulgence to top off your evening.
Let us know what you thought of your day exploring Daphne. Have you found other local highlights that we should include on our list? Contact our team at Tameron Buick GMC and fill us in. We love having the best local recommendations for our customers so we can make sure they're headed in the right direction when they drive off our lot.