Daphne, Alabama sits on the east side of the Mobile Bay, putting it at the ideal location to watch sunset over the water as you prepare for an awesome night on the town. Luckily, here in Daphne, there are many options for night life to keep you going well past sundown. You can also drive up and over the bay to Mobile, for a bit of bigger-city fun.
If you're heading out to one of these local haunts, be sure to designate a driver to get you home safely. Ideally, you want to ride in comfort after a night out on the town. Tameron Buick GMC has a large selection of quality new and used vehicles to meet every budget and preference, so you know you're in good hands. Check out our picks below to plan a fun night out, in and around Daphne.
Mitchell's Sports Bar & Gaming Co.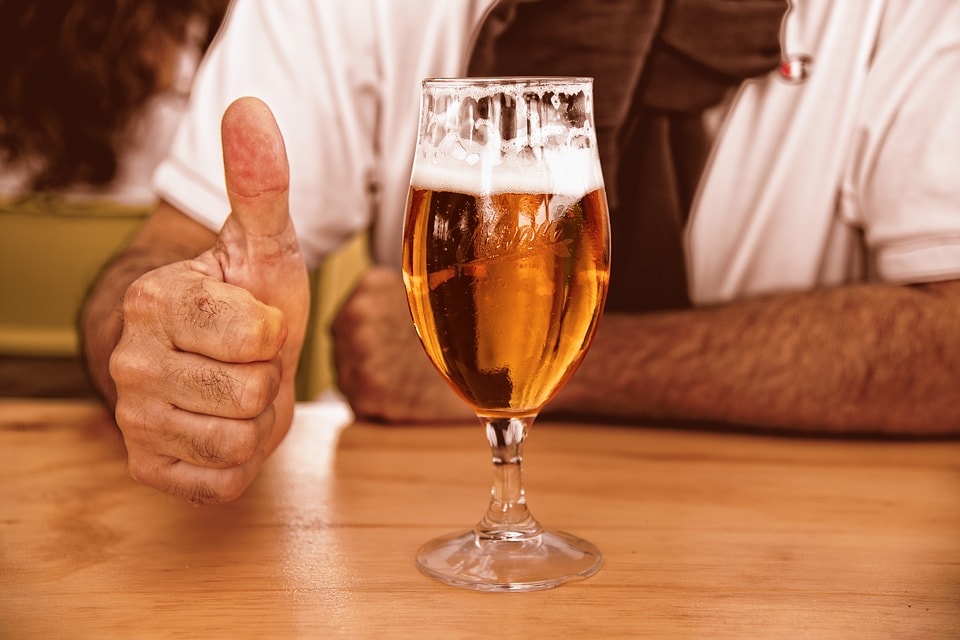 ?
Image via Pixabay by MabelAmber
If sports are what you're interested in, then Mitchell's Sports Bar & Gaming Co. is the place to be. Located right here in Daphne, Mitchell's has 14 HD flat-screen TVs tuned to whatever current NFL, MLB, NBA, NHL, or UFC game or match is on. They also have arcade games, pool, darts, and more to keep you entertained during halftime. Mitchell's also offers classic bar food such as burgers, nachos, and wings. Check out their game-day food specials to keep the night going well past the game's end.
Fairhope Pins & Pints
Are you someone who enjoys going down memory lane? Fairhope Pins and Pints is a sports arcade bar in nearby Fairhope, offering a variety of vintage and current pinball machines and arcade games that may remind you of your childhood. If pinball isn't your thing, check out one of their board games or watch the game on one of the TVs in the venue. Brews include Alabama local and regional crafts, as well as more common big name beers. This is a great place to start the night with a drink and a game before moving on to one of the other spots on our list. They're also open until 11:30 p.m. Thursday and Friday, and midnight on Saturday, to keep the party going late.
McSharry's Irish Pub
The Irish are known for having a good time and since McSharry's is an authentic Irish pub, owned by a native of Sligo, Ireland, you're in for an awesome experience when you walk in the door. Order yourself a tall Guinness or whiskey and enjoy a menu filled with Irish-inspired favorites at the bar. The Irish Nachos are perfect to share with friends and include a shepherd's pie mix of Angus ground beef, peas, carrots, and onions, on tortilla chips topped with cheese, tomato, salsa, and sour cream. They host live music every Thursday at 7:30 p.m. and have a live DJ on Fridays and Saturdays from 10 p.m. to 2 a.m. for a late night of music, dancing and drinks. For something different, go on a Sunday for their authentic Irish music performance at 6:30 p.m.
Tongue & Groove Drinkery
Perhaps one of the most unique bars you'll ever experience, Tongue & Groove Drinkery has been recognized for its novel approach to a traditional cocktail bar and restaurant. Your bartender might pour you a drink from a beaker or pipe foam onto the top of your cocktail. Seasonal drinks, such as their hot buttered spiced apple cider, are featured on their rotating menu. These original creations make a visit to Tongue & Groove an interactive and engaging experience. It's definitely worth the short drive to Fairhope to try this curious spot on our list.
Le Bouchon
For something with a bit of culture, Le Bouchon Wine & Tapas Bar is an excellent destination. They bring a bit of Cajun French class to the Mobile Bay, and are south Alabama's premier wine bar. Their wine list includes over 90 varieties, so you can sip well into the night while enjoying tapas created by the owner herself. Many of their wines are served by the glass, or you can commit and buy a whole bottle for your table. Le Bouchon is southern hospitality at its finest, and an excellent choice to start your night in a classy fashion.
Flybar
Flybar doesn't have a website, but thanks to word of mouth and the positive press about them, they don't need one. Flybar is a locally owned dive that welcomes anyone and everyone through their doors for tall pours of local craft beer, specials like $3 wine night, and wide variety of whiskey. They have a rotating board of original bar food options, such as ribeye street tacos, crispy curry snapper, and fried blue cheese olives to keep you satiated while you drink. Follow them on social media for information upcoming events, live music, and DJs. Flybar is located at 7 S. Church St., in Fairhope.
Frog Pond
If you're looking for a night of intimate music in a local venue, there's nothing better in the area than the Frog Pond at Blue Moon Farm. This venue is located in a private home, and they're members of the Folk Alliance International. They've had many of the country's top singer-songwriters and musicians visit their stage for a distinctive performance. This spot is BYOB and you are requested to bring your own chairs. They also do a communal dinner option, so if you're keen to join in then bring along a dish of your choice.
The guest list for this unique experience isn't open to the public, but is definitely one of the Daphne area's most unique options for night life. If you're interested in attending one of their events, contact them on their website to secure an invite.
Enjoy a Night on the Town in Style
Are you ready to visit Daphne, or explore its surrounding bars, pubs, clubs and other venues? We hope this list has given you some inspiration for your next night out. Whether you're a Daphne local or just visiting the area, there's something to fit everyone's interests in night life here. Did we miss your favorite local dive? Get in touch with us at Tameron Buick GMC and let us know.