As many drivers know, mpg ratings for vehicles and fuel efficiency are not static. Luckily, there're a few things you can do now that will have a genuine impact or improve the efficiency and mpg of your truck. First, you'll need to know what affects efficiency positively and negatively so that you can make any necessary adjustments.
To save you time and hassle, we have compiled a list of the best ways to improve your truck's mileage, resulting in a more efficient, usually comfortable, and, most importantly, low-cost ride. After all, the more bang you can get for your buck, or in this case, the more miles you can get per full gas tank, the less often you'll have to stop at the pump to fill up.
These tips are worth your while, especially since some studies have shown that increasing your fuel efficiency by just a single mpg may save the average driver over $10,000 yearly. So how should you go about improving your truck's gas mileage? We encourage you to try all or just a few steps below, courtesy of our experienced group of experts here at Tameron Buick GMC.
Slow Down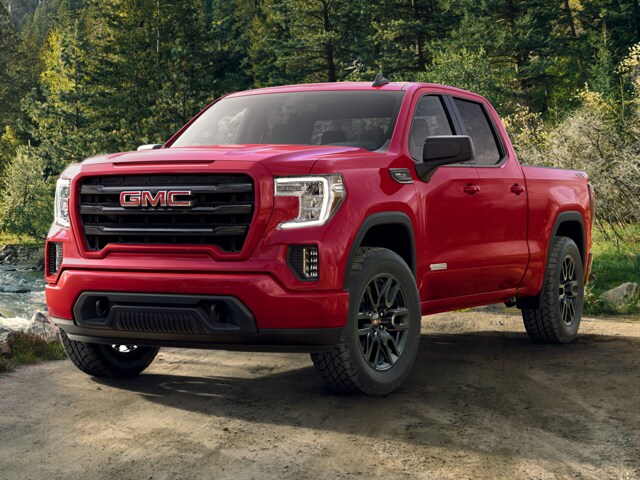 This may seem like straightforward advice, but a decent amount of a truck's fuel efficiency depends on the driving style of the person who owns it. For every 1 mph you drive faster, you will experience an approximately 0.14 mpg negative effect depending on your truck's fuel economy.
You don't have to start crawling down the city streets and highways suddenly, but something as simple as keeping your speed at 65 mph versus varying it from 70 to 75 mph on the highway increases your fuel efficiency and decreases your chance of getting a ticket.
Check Your RPM
RPM, or revolutions per minute, tends to be one of the most neglected indicators in a truck, especially for the majority of drivers who operate an automatic vehicle. Ignoring this measure is a mistake when it comes to fuel efficiency. Auto experts advise that staying in a sweet spot of approximately 1250 - 1350 RPM when it comes to the speed of your engine will usually yield the best fuel efficiency.
Keep Tires Adequately Inflated
Most of our Daphne-area drivers already know about the pitfalls of underinflated tires. However, only some are aware of how leaving your tires underinflated can negatively impact fuel efficiency.
Every time the pressure in one of your tires falls by 1 pound per square inch (PSI), it causes an equivalent drop of about 0.3% in fuel mileage. While this number may not sound shocking at first, if you lose two to three drops of PSI (at least) in a couple of tires over the course of a few days and find yourself "too busy" to stop by the service center to inflate your tires, you will unnecessarily lose a decent amount of fuel and efficiency.
Always make sure to keep your tires inflated to their ideal PSI. You'll find the recommended levels in your truck's manual and the lower inside section of most driver-side doors.
Minimize or Eliminate Idling All Together
Idling is one of the great wasters of gas. Whether you're stuck in traffic, waiting for your passenger who "just popped in" to the store for two minutes to return, or pulled over to figure out something on your phone before heading back out on the road, idling results in a complete waste of gas. Like most drivers, you probably have multiple brief idling sessions throughout your day, which, it may surprise you to learn, adds up to a staggering decrease in general fuel efficiency.
Try to be conscious about how much you idle. If you're on a congested road where you can barely move, turn off your engine for a bit. Any time you pull over on the side of the road or wait for a friend to enter your vehicle, make it a habit to automatically turn the engine off the second you park your truck.
Does all this sound like too much of a hassle? Well, you should know that one hour of idling burns about an entire gallon of fuel. Perhaps cutting down on idling is worth it, after all. For drivers who can't get this down, many vehicles now come equipped with a stop/start engine button which will automatically turn off the engine temporarily when your truck has come to a complete stop.
Lighten Your Load
Most customers buy a truck because they plan to carry around a fair amount of baggage, equipment, or other cargo. However, you should know that the heavier your truck is, the less efficient it becomes. A heavier piece of machinery needs more energy — which means more fuel — to start, severely affecting your vehicle's mpg.
We're not suggesting that you avoid transporting items in your truck altogether. After all, why buy a truck in the first place if you're not going to use it to move heavy equipment? Yet, on days when you won't use or transport anything in the back of your truck, make sure you clear out your truck bed to lighten your load.
Cut Down on Your Air Conditioning Use
On hot, humid summer days in Alabama, most drivers have no choice but to put their air conditioning system on full blast to tolerate their weekday commute. Barring a sudden temperature change, many of us tend to leave the air conditioning unit on and just as cool as we found it.
If you become more conscientious about using the A/C and how strong you choose to make it, you can save a decent amount on gas in the long run. Heavy A/C use decreases fuel efficiency by 3% at the very least, with some estimates bringing that number up to a whopping 30% (depending on the vehicle, frequency of A/C use, etc.).
What are your favorite tips for improving the fuel efficiency of your truck? If you think we missed any, contact us at Tameron Buick GMC and give us your suggestion. We are always looking for new ideas and would love to include our community's suggestions on an updated list. Be sure to check out our inventory of new trucks and used trucks, too!
Posts You Might Also Enjoy