Daphne, Alabama, can experience beautiful weather, including many rainy days. Rainy days are particularly common in the summer, leading many families to stay indoors and watch movies all day. Fortunately, a downpour doesn't have to stop you from enjoying all this city has to offer. Check out this guide to discover eight things to do on a rainy day in Daphne, Alabama.
The American Sport Art Museum & Archives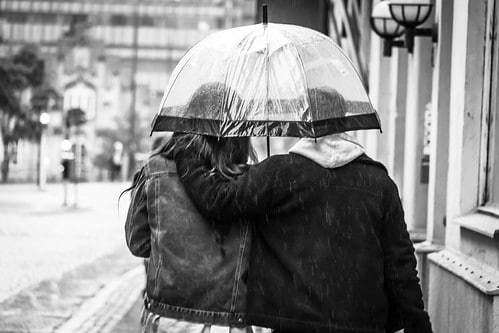 Image via Flickr by Maria Eklind licensed by CC BY-SA 2.0
When it's too wet outside to play your favorite sport, consider visiting the American Sport Art Museum & Archives to appreciate athletics in a different light. This establishment has been around since 1984 and has amassed over 1,800 works from notable artists. The collection of sports art, ranging from paintings and photographs to sculptures, is thought to be the largest of its kind.
You can find this museum at the United States Sports Academy, and it's hard to miss as it features the largest outdoor mural in Alabama. It's open to the public on weekdays from 9 a.m. to 4 p.m., making it a fun activity that doesn't cost a penny. You can even schedule group tours if you want to bring along a big crew.
Daphne Antique Galleria
If you appreciate the classics, the Daphne Antique Galleria is the perfect rainy day activity. This establishment works with over 100 dealers to bring residents everything from shabby-chic items to the finest antiques. You'll find pure oak, walnut, and mahogany furniture and accessories from the Victorian era. The catalog even features authentic early American, African and European items.
Use your trip to the Daphne Antique Galleria to redecorate your home or get a gift for a loved one. Be sure to check the store's website and social media to see if it's currently running any specials. Even if you don't want to buy anything, you can entertain yourself for hours by walking around the 25,000 square foot building.
Southern Napa Fine Wine House
Southern Napa Fine Wine House sells exquisite bottles online, but consider visiting its physical location for a truly classy experience. The establishment is a restored farmhouse from the 1880s that features original hardwood flooring and planks from fish camps that Hurricane Katrina destroyed. The beautiful decorations and antiques create a welcoming environment, but the real stars are the wines.
Customers can enjoy red, white, champagne, and sparkling varieties from California's signature wine country and other exclusive providers. You can also try the store's craft beer and gourmet pastries. There are even cocktail candies and gift baskets you can bring home for a loved one.
Eastern Shore Art Center
The Eastern Shore Art Center is the perfect way for adults and kids to spend a rainy day. A group of local artists and art patrons founded the Eastern Shore Art Association in 1954, and its art center has been around since 1965. It's free to the public and strives to connect people of all ages and abilities with the arts. You can also check out the monthly exhibits and Art Walks or even enroll in classes that teach you how to create art using different mediums.
Urban Air Trampoline and Adventure Park
The Urban Air Trampoline and Adventure Park routinely helps families have fun even on Daphne's rainiest days. This indoor park features attractions for all ages, ranging from basic trampolines and climbing walls to dodgeball and indoor playgrounds. There's even the signature Warrior Course that tests your strength, speed, and agility. After spending the day jumping around, you can enjoy a slice of pizza and slushy from the onsite cafe. If you want to plan for future rainy days, consider getting a monthly membership that gives you unlimited access to the attractions.
Hot Wheels Skating Center
Hot Wheels Skating Center in Daphne offers public skating sessions for kids and adults. If you're new to skating, you'll be glad to hear that you can rent a Skate Mate. These professional trainers teach the basics and help you develop your skills so that you can start skating on your own. Other attractions at the Hot Wheels Skating Center include an arcade and novelty shop. When you work up an appetite, head over to the concession area to enjoy classics like chicken tenders, mozzarella sticks, and funnel cakes.
If you're interested in other kinds of hot wheels, check out Tameron Buick GMC's new inventory. We feature the latest Buick and GMC models that'll get you where you need to go.
Manci's Antique Club
Instead of spending a rainy evening at home, head out to Manci's Antique Club. This pub has a lively atmosphere, as evident by Esquire Magazine listing it as one of the 21 best bars in America in 2018. It was also a 2021 Nappie Award Winner for being the best all-around bar.
There's an extensive food menu that features delicious entrees and classic appetizers like fried pickles and southwestern egg rolls. If you come during weekday happy hours from 3 p.m. to 6 p.m., you can enjoy wells, drafts, and house wines at super low prices. Manci's Antique Club also features regular live entertainment, with many acts requiring no cover charge.
Daphne History Museum?
Another great indoor attraction for history buffs is the Daphne History Museum. It's inside an old Methodist church that's been around since 1858. Though no longer a place of worship, this building is listed in the National Register of Historic Places and strives to educate the public about the history of Daphne and surrounding communities. It's free and open to the public on Friday, Saturday, and Sunday from 1 p.m. to 4 p.m. Volunteers are friendly and eager to provide visitors with more information about the various collections.
We know your options seem limited on rainy days, but this list will help you make fun plans regardless of the weather. Let us know if you know of other fun indoor attractions in Daphne, Alabama. And if you're feeling up to it, why not visit Tameron Buick GMC on a rainy day? Now is a great time to browse our showroom or buy that new car you've been wanting.