Kelley Blue Book helps set customer expectations for the price of a new or used automobile, as well as estimating the trade-in value. The KBB.com site can help you study any new, certified pre-owned, or used automobile, including assistance with valuing your own vehicle. You can also use KBB to compare cars, find deals, and make an informed decision. If you're curious about how KBB judges the value of your vehicle, Tameron Buick GMC is here to help explain what goes into Kelly Blue Book's system.
How KBB Values Your Vehicle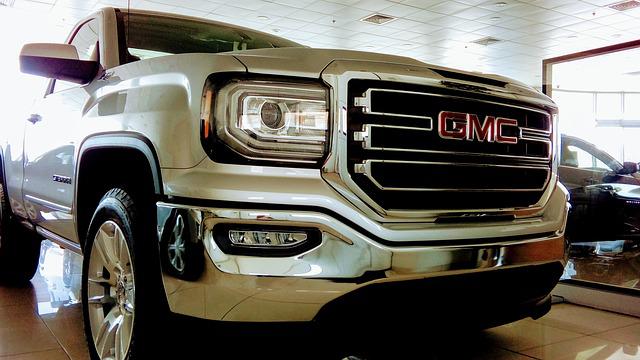 Image via Pixabay by SHRAVANKUMAR
Through its own unique process, Kelley Blue Book integrates information from wholesale auctions, independent and franchised dealers, rental businesses, auto manufacturers, and private sales. With this information, KBB is able to present useful value ranges about your car, including:
New/used value:

A new or used value range represents the price people pay in your area for the same or similar vehicles.

Trade-in value:

This range represents how much you may expect to get for your car if you trade it in with a dealer.

Private party value:

A range showing the price another consumer might expect to pay for your vehicle.

Certified pre-owned value:

This represents the price you may expect to get a CPO version of the car from a dealer.

Fair repair range:

This illustrates the amount you may spend on common auto maintenance and repairs, based on your region, vehicle, and market data, including a different range for each type of work, such as tire rotation or battery replacement fair repair ranges.
The program also takes qualitative data into account for the values above. KBB results are individual to the car in question, using relevant historical patterns, current economic measurements, industry evolution, sales locations, and the time of year. For the car specifically, the most significant factors are year, body style, transmission and engine, overall condition, mileage, and cosmetic factors like body color.
How Does KBB Calculate New and Used Car Values?
Every day, Kelley Blue Book experts go through a huge amount of data. They look at information from wholesale auctions, independent and franchise dealers, private party transactions, and other circumstances. This, combined with statistics from auto manufacturers on their new vehicles, helps provide the most accurate price range to pay for a car.
KBB allows you to search for new cars by category and make. If the car you're looking for is new and in strong demand, the calculated price range may be closer to the manufacturer's suggested retail price. If certain factors are more to your favor, such as greater supply over demand for the vehicle in your region, you may be able to spend thousands less.
The same applies to the value you can expect to get out of a private party sale or dealer trade. Both are based on weekly updated data, just like the new-car values. KBB estimates are updated weekly to reflect local conditions in over 100 geographic locations and to provide consumers with the most up-to-date used automobile price information.
How To Find Your Car's Trade-In and Private Party Values with KBB
Finding a model's KBB trade-in or private party value range is easy and quick. From their site, you may either input your license plate number or VIN, or you can manually choose the model of your vehicle. KBB will then display an estimated range of trade-in and private party values.
Since the used market has more variety in deal quality, KBB can also help show you how much time and effort it will take to secure a fair price for your automobile. If you need to sell your car quickly, you may get an instant cash offer, decide it fits in well with the KBB range, and sign the same day.
How Quickly Does KBB Value Depreciate?
By far, mileage and age are the biggest sources of a car's KBB value going down. Generally, vehicles depreciate anywhere from 15% to 20% every year. A high-demand vehicle, such as a top-seller or a luxury model, may depreciate at a slower rate and maintain its value better. In fact, by comparing vehicles with the same edition from prior years, the Kelley Blue Book Value can help you decide which vehicles hold their value the best.
Are Kelley Blue Book Values Accurate?
Since 1926, back when it was a published manual, Kelley Blue Book has been the go-to automotive industry analyzer, covering real-time transaction data and adjusting for local market conditions and seasonal trends. Each value comprises wholesale and retail transaction data to present a full view of the market.
Keep in mind that KBB values are only a range serving as a guide on what to expect. They do not guarantee that someone will sell or buy a car at a specific price. For instance, if you try to sell a car in a private transaction, the other consumer might take issue with the Kelley Blue Book value, such as expecting it to go down a lot next week. That said, just as these figures can save you time, they can also guide you into making the right decisions, holding off until you find a deal that makes sense.
Finally, Kelley Blue Book is one of multiple sources of automobile data and valuation, so it helps to get multiple opinions. Some drivers make the mistake of assuming they can predict a car's value, but misjudge an aspect of its condition that wasn't obvious, or don't know about certain local market factors that give it a worse KBB value than expected.
Having an accurate estimate of your automobile's worth not only helps you get the best price for it, but also helps you avoid unnecessary delays. KBB makes it easy to search for vehicle prices relevant to your needs, whether you're looking to get your next vehicle, sell your current one, or both. It values your vehicle, or any other, with objective, relevant information no more than a week old. For any further assistance with finding the best possible value out of your trade or purchase, feel free to contact the Tameron Buick GMC financing team.