Leasing a car or SUV is a popular way to get behind the wheel of a new vehicle at an affordable price. If you've never tried leasing before, it could be right for you if you're working with a modest budget or don't want to spend the amount of money required to buy a new car outright.
Here's a guide to how leasing works, what some of its benefits are, and what limitations it has.
How Do You Lease a Car?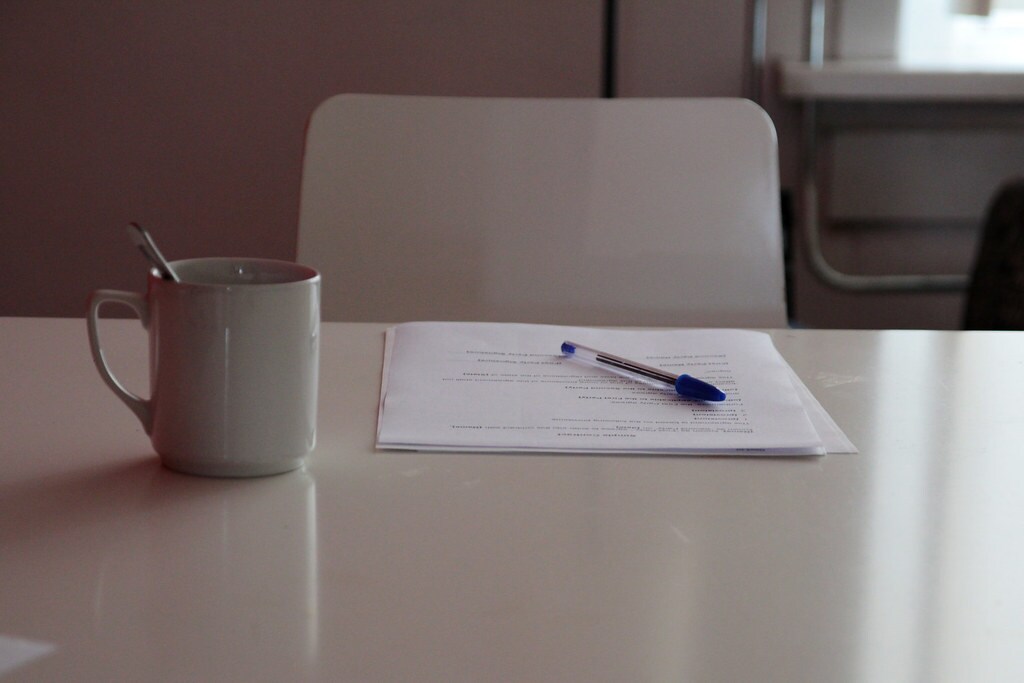 ?
Image via Flickr under CC BY 2.0 by 24oranges.nl
In addition to offering auto financing, auto dealerships provide leasing agreements for trucks and SUVs. A lease agreement typically varies in length, from two to four years, during which time you can use the vehicle.
Your lease payments are made each month. They're calculated based on the depreciation of the vehicle's value over the course of your lease term. For example, if you lease a Buick Enclave, your payments will be calculated based on the difference in price between what it costs as a new vehicle and how much it'll be worth at the end of the lease. Other fees, such as an interest rate and fees to be paid at the end of the lease, can also be included in the cost.
When you start looking at lease agreements, the dealership will be referred to as the lessor and you the lessee. Also, it's a good idea to research the vehicle you're planning to lease to make sure the price being quoted for it is fair and it has the features you'd like.
If you have further questions about the terms of our lease agreements, you can talk to one of our friendly auto sales staff here at Tameron Buick GMC.
What Are Some Benefits to Leasing?
The first benefit to leasing is that your monthly payments are generally lower than what they'd be if you were financing an auto purchase. Down payments for leases are also typically lower than those required to secure an auto loan. The main reason for this disparity is that your lease only needs to cover the cost of the vehicle's depreciation during the lease term, not its total value.
Because lease payments are normally lower than buying outright, you may be able to afford a better vehicle if you opt to lease it. This possibility of an upgrade is another attractive feature of leasing. For instance, with leasing you may be able to pick a higher trim from the Encore GX lineup or a Sierra 1500 pickup with some extra features that you wouldn't be able to afford to buy outright.
Leasing a car also gives you the opportunity to drive a car when it's at its best in terms of performance. Many Buick and GMC vehicles will be covered by the manufacturer's limited warranty for a large portion, if not all, of the lease, meaning that repairs may be covered if anything goes wrong. Even if you lease a vehicle beyond its warranty, we can offer you an affordable extended warranty agreement so our service center can take care of routine maintenance and repairs.
A final bonus is that a lease is typically straightforward to end. When the term runs out, all you need to do is bring your leased vehicle back to us in good condition and we'll take care of the rest. You may have to pay a fee if you try to end the lease early, but you'll be notified of this when you sign your agreement so that the charge doesn't come as a surprise.
Does Leasing Come With Limitations?
There are some limitations with leasing that you should be aware of. There's usually a limit on the number of miles you can drive each year during your lease. This is sometimes called "mileage allowance." If you go over your mileage allowance, you may be charged an extra fee for each mile you drive. It may be possible to negotiate the cost of excess mileage before you conclude the deal.
The other main restriction is that you don't own the vehicle outright. This means that the lessor can stipulate how you treat the vehicle during the lease period. The most common stipulation in contracts is the requirement that a leased vehicle needs to be returned with no more than standard wear and tear at the end of the lease. If you fail to comply with this, additional costs may be charged.
Is Leasing or Buying Better for Me?
There's no right answer to this question for everyone. Leasing a vehicle is the best option for some drivers, but others will benefit more from purchasing their SUV or truck outright.
If your priority is to keep your monthly payment costs down, leasing could be right for you. It may also be the best option if you only use your vehicle for commuting or getting about town. Additionally, it's attractive if you like to drive a brand new vehicle every few years. However, if you decide you'd like to purchase the vehicle you've been leasing when the lease comes to an end, this may also be an option.
On the other hand, if you don't want any restrictions on how you use your vehicle, or if you drive a lot and for long distances, buying your car outright is probably the right move. If you can afford the payments to purchase a vehicle outright, you'll also benefit from the fact that you can make some money back if you decide to sell it a few years down the road.
Find Affordable Lease Deals at Tameron Buick GMC
We hope that our guide to auto leasing has answered all of your questions. But if you still have queries or you'd like to learn more, we'd be delighted to hear from you. Here at Tameron Buick GMC, our professional and friendly staff have extensive experience helping customers like you in Alabama find a leasing solution that meets their needs.
For more about our leasing terms or to start leasing a vehicle, contact us today. You can either get in touch with us online or drop by our dealership in Daphne to speak to us in person.